A1 House Prep is a top rated home inspection service company that serves the Montgomery, Bucks, and Chester counties. PA licensed and insured Home inspection company.
Montgomery, Bucks, Chester county presence
In 2005 Bob Johnson started his home inspection business & has conducted 6000+ inspections. A1 House Prep, is committed to the Highest Quality in inspection services and is licensed and certified in the state of Pennsylvania  
His attention to detail, background in construction, and knowledge about all aspects of a home made him an excellent inspector from the beginning.  A1 House Prep is a head of the inspection curve by using the latest cutting edge equipment. He will tailor your inspection to your individual needs.
As a home inspection company our job is to represent you as our client and will make sure you see a comprehensive report to inform you of potential hazards, or problems that can be visually seen at the time of the inspection.    
A1 House Prep is committed to providing the highest quality in home inspection service. Buying a home/additional property may be one of the most significant purchases during your lifetime, we want to make sure that you have all of the necessary details to make an informed decision before you close the deal. 
Certified Pro Lab Partner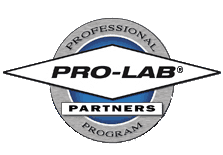 Contact us today to schedule your inspection!
215-853-8226